Single source solutions – individually configured for you.
The suitable and economical drive system for every machine type.
The laser cutting process is used to cut different materials. Modern laser cutting gantries assure high positioning and repeat accuracy with less than 1 μm tolerance while maintaining a highly dynamic process speed of up to 300 m/min.
In the gantry drive units, rack and pinion drive systems – consisting of planetary gear, pinion and toothed rack – ensure the dynamic and positionally accurate motion sequence. The technically and economically sophisticated linear systems are used for positioning both the X-axes and the Y-axes. The key element of the drive system is a high-precision planetary gear of the GSD series from Framo Morat. The gear unit, designed for high radial and axial forces, impresses with its compact design. The robotic output flange ensures maximum torsional stiffness.
When selecting the suitable rack and pinion drive, Framo Morat has over 100 years of experience in gearing and drive technology and many years of industry expertise. Based on the modular system, the planetary gearhead, which is available in sizes 47, 64, 90, 110 and 140, is combined with a suitable pinion and corresponding rack, depending on the requirement profile of the overall system. The drive unit can also be optionally equipped with a lubrication system.
Profitability
Positioning accuracy
Repeatability
The advanced combination of planetary gearbox, pinion, rack and lubrication systems.
High End Planetary Gears GSD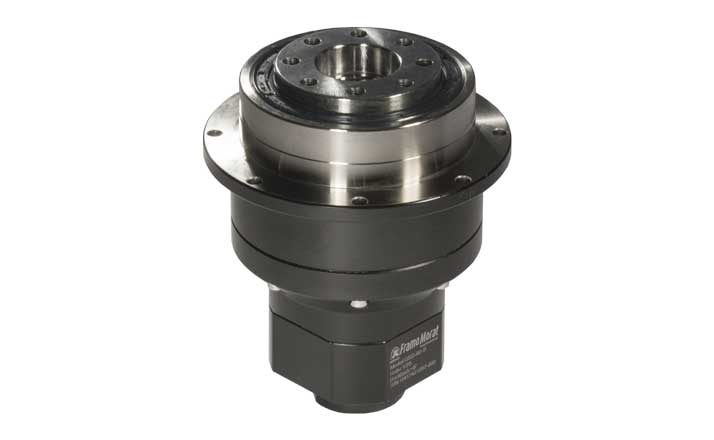 Compact design
Highest torsional rigidity
High permissible radial and axial forces
Low backlash
Low noise level
Protection class IP 65
High Precision Pinion
High-precision gearing
Optimized toothing geometry
Positioning accuracy
High process forces
Compact design
High-Precision Rack
No deformation during gear coupling
High strength of rack and teeth
Transmission of high torque or high feed force
High End Linear Systems
Positioning accuracy
Feed force and Power density
Stiffness
Ease of assembly
Less wearing, long life-time
Application specific versions