In the 17-year history of the show, Franz Morat Group will exhibit again at LogiMAT, the largest international specialized fair for intralogistics solutions and process management, from Tuesday, February 19 to Thursday, February 21, 2019.
In recent years, the intralogistics sector has seen a particular boom. Driverless transport systems (DTS) have proven extremely economical and productive in this application. They distribute picked merchandise in spread-out indoor storage and shipping facilities or transport individual components to their assembly and processing locations.
Franz Morat Group presents its newly developed, outstandingly compact wheel hub drive for driverless transport systems at Booth F41 in Hall 7. The complete transmission fits into a narrow wheel hub. Thanks to the coaxial arrangement of the input and output shafts and the small distance between the bearings, the wheel drive effortlessly negotiates high radial forces at high bending rigidity and low noise emission.
The product portfolio of storage and conveyor systems technology also includes toothed rotor shafts for industrial trucks, gearmotors for storage locking systems or drive components for electric cargo bikes. Franz Morat Group also introduces its new planetary gear series, which are, for instance, used in drum motors for conveyors or in handling systems of all kinds.
But don't take our word for it. Visit our booth and see for yourself!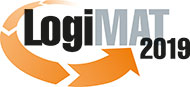 LogiMAT 2019
February 19 – February 21 2019
Messe Stuttgart
Hall 7, Booth F41
We look forward to stimulating conversations and overcoming challenges together!