Over the course of several decades, we have gained an extensive amount of expertise in the development and production of individual parts and complete drive systems. This ensures that we don't have to re-invent the wheel each time. In every new development, you will benefit from this wealth of knowledge and expertise and from our problem-solving prowess that we have gained from work on numerous applications. A separate development team for custom engineered drives supervises every project from specification to volume production and ensures that the final result is both technically and economically sound.
Our employees turn your idea into a functional model using state-of-the-art CAD and calculation software, the most precise analysis methods, and decades of experience.
We place the highest priority on error prevention to achieve an optimum result. Sources of errors are detected at an early stage and possible weak areas are eliminated. The Failure Mode and Effects Analysis (FMEA) is used starting in the development stage. FMEA is continuously used through to the end of the prototype phase. All processes are certified according to the ISO 9001 quality standard.
Tooth geometry, statistical and dynamic calculation of load-bearing capacity of the
• Spur gear pair
• Planetary gear set
• Pinion with rack
• Gear chain consisting of 3 to 4 spur gears
• Bevel gear set
• Hypoid gear set
• Worm gear set with globoid worm gear
• Screw gear set
• Worm helical gear set
• Crown gear
• …
Figure of a complete transmission with FVA-Workbench / tooth geometry and dynamic calculation of load-bearing capacity for spur gears, planetary gears, gear chains and racks according to
DIN3990 and ISO6336
ANSI/AGMA
Det Norske Veritas (DNV)
Bureau Veritas (BV)
American Bureau of Shipping (ABS)
American Petroleum Institute (API)
CCS
Germanischer Loyd (GL)
Lloyds Register of Shipping (LRS)
as well as other gear types.
Load analysis
Inspection of all components with regard to the customer's load specifications for its drive from the previously defined functional specifications
Design analysis
Component design using the installation space specified by the customer
Simulation software for the design engineering phase in the area of plastic injection molding
Reduction of optimization loops
Determining the best possible injection position/number of injections
Warpage analysis for determining the part geometry
Cycle time optimization
Optimization of the mold tempering and sprue design
Detection of weld lines
Preventing potential production faults
Ability to place innovative products on the market faster
FMEA (Failure Mode and Effects Analysis) design
Detecting possible faults during the development phase
Analysis of causes and explanation of the effects for the customer
Introduction of the corresponding countermeasures
FMEA process (in the production area)
Early analysis of possible error occurrences in the manufacturing process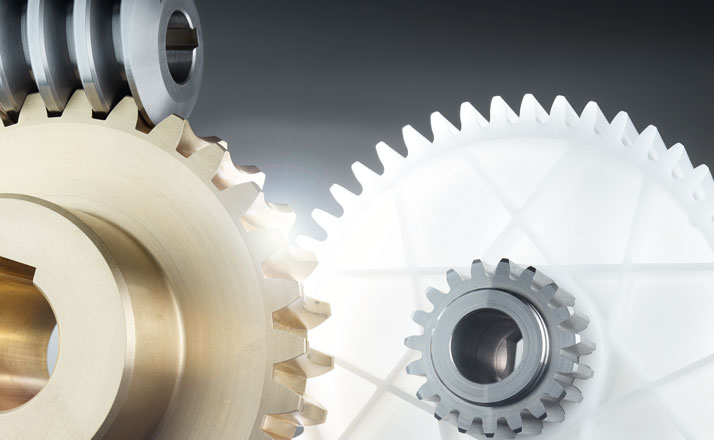 The Franz Morat Group has over 110 years of experience in metal processing and 50 years of experience as a pioneer in plastic injection molding. The Franz Morat Group creates drive solutions that benefit from the advantages both material groups have to offer. Benefit from the fact that we incorporate the respective material properties for smooth operation, weight reduction, fatigue strength, durability or noise minimization into the design at a very early stage of the project.